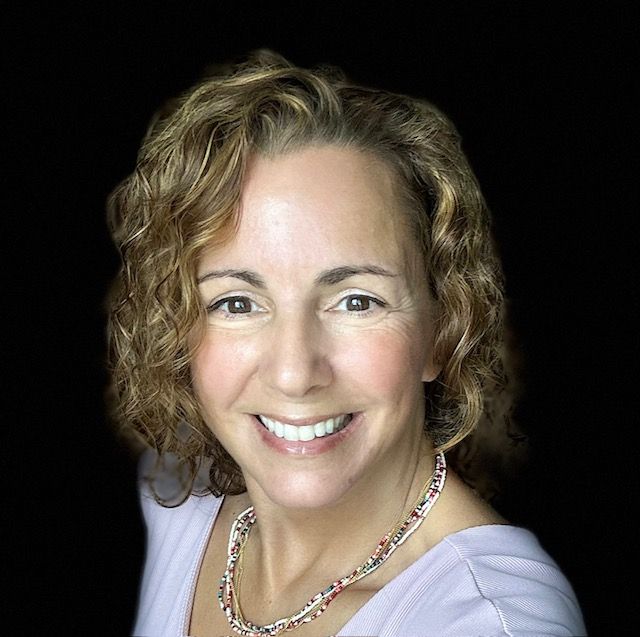 Dr. Janine Randazzo
Dr. Randazzo is a first generation American, originally from Long Island, NY. She received her BS in Biology from Adelphi University and attended dental school at Tufts University in Boston, MA. In 1998 after graduating dental school she joined the Army and served on Active Duty for 3 years. Dr. Randazzo  was named the Honor Resident in the Advanced Education in General Dentistry residency at Ft. Benning, GA and finished her active service at Ft. Bragg, NC. For the next 7 years she traveled around the world with her husband while he was on Active Duty, and they have two beautiful children. She has had the pleasure of working in many different locations with many great doctors and has accumulated hundreds continuing education credits over the years.  Dr. Randazzo has extensive experience performing a range of procedures including cosmetic dentistry and family dentistry.  She still enjoys traveling and taking her team with her to learn.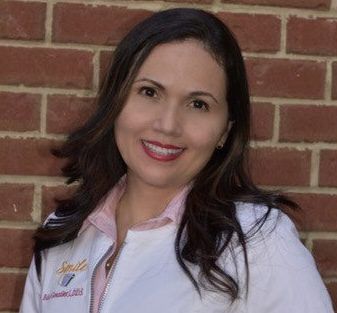 Dr. Edith Gonzalez
Dr. Gonzalez has been a dentist for 20 years and is passionate about caring for her patients and helping them achieve a healthy smile. Dr. Gonzalez is bilingual in English and Spanish. She completed her dental education in Caracas, Venezuela and Rochester, NY. She completed a 2 year postdoctoral dental fellowship in Advanced Education in General Dentistry through the Eastman Institute for Oral Health. She spent an additional year in Memorial Hospital for a General Practice Residency program. Dr. Gonzalez completed her undergraduate degree with a triple major in International Studies focused in Latin America, Western Europe, and Foreign Language studies at Virginia Commonwealth University.
Dr. Gonzalez lives with her baby daughter, Ani and her husband who is a nuclear power operator at North Anna Power Station. On her own time, she likes to serve the community both locally and internationally. She has participated in multiple outreach programs in the Amazon-Venezuela, Puerto Rico, Mexico, and Honduras. She was also a member of the Venezuelan Red Cross for multiple years. She has volunteered at multiple non-profit organizations including Cross Over Healthcare Ministry in Richmond, VA. She enjoys traveling, hiking, and gardening.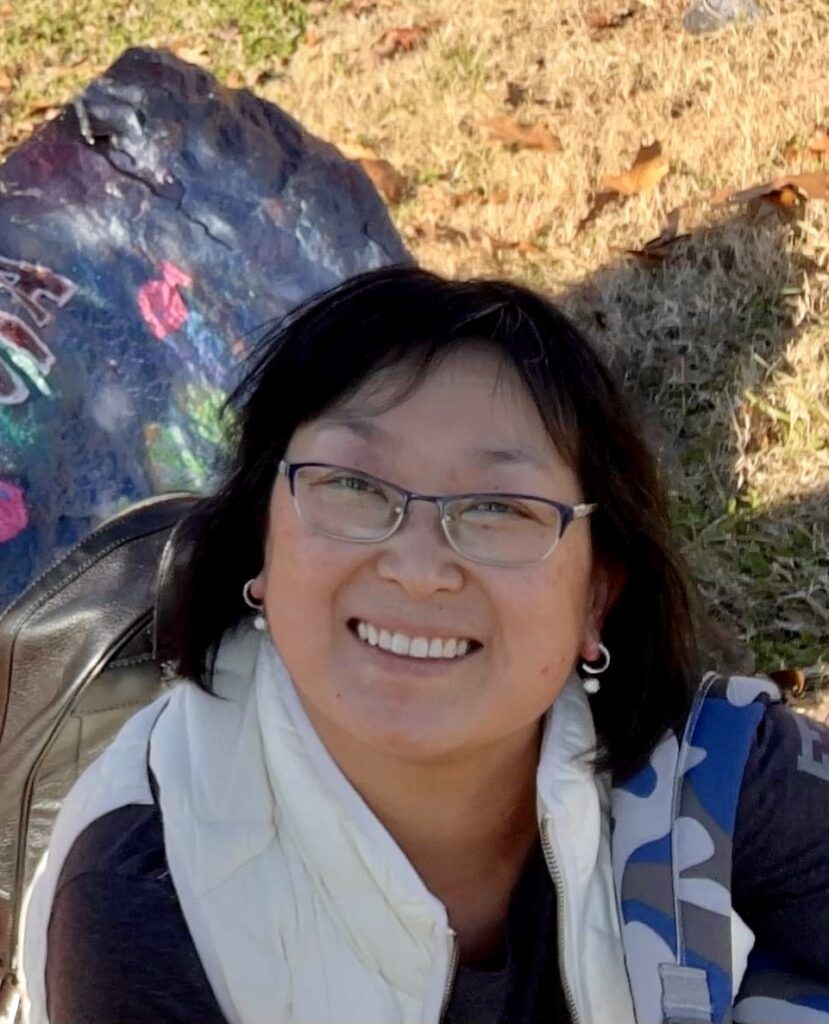 Dr. Sehmi Paik Lee, DDS, PhD
Dr. Sehmi Lee is a general dentist with a unique educational background. She first received her D.D.S. from Seoul National University in Korea. Upon graduation, she completed 3-year specialty residency training in oral pathology and earned her Master's degree. She then moved to Richmond and decided to join a graduate program in the Department of Microbiology and Immunology at VCU studying heart valve infection (infective endocarditis). She received her PhD at Philips Institute. After working as a post-doctoral fellow for a few years in Detroit, Chicago, & Baltimore, she returned to Richmond, and received her Doctor of Dental Surgery (D.D.S.) degree with honors from VCU School of Dentistry.
During her years in VA as a dentist, she worked as an associate dentist in Mechanicsville & an army dental clinic at Fort Lee, treating patients of all age groups. In 2013, she became the principal dentist of Apple Tree Dentistry. Until 2017, she also worked as a mobile dentist in Smile Program, treating children in many different parts of Virginia. When Dr. lee is not with her patients, her tech-savvy, art and music-loving family keeps her busy. Two non-stop energizer children and her husband who also holds a PhD in cancer research. She is excited to join Randazzo Dentistry to be a part of an amazing team!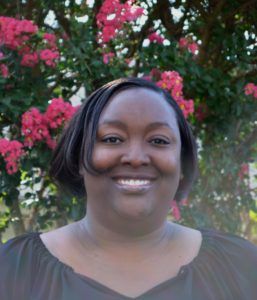 Yolanda – Clinical Team Leader
I am originally from Tappahannock, VA. I love baking, reading, and spending time with my family. I also enjoy traveling and music. I have been in the dental field for over 18 years with Dr. Randazzo. I have learned a tremendous amount about dentistry from Dr. Randazzo. I enjoy working at this office because we have the best team. Everyone is helpful and here for the patients. I care about what I do. I like getting to know the patients and hearing their life stories not just their dental histories.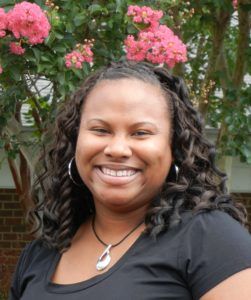 LaToya – Administrative Team Leader
I am a native of Danville, VA, a graduate of Saint Paul's College with a BS degree in Elementary Education.  I enjoy traveling, baking, and spending time with my 2 daughters.   I have been in the dental field over ten years. I truly believe that dental care is vital and encourage everyone to practice good dental hygiene.  I enjoy working in this office because we are a friendly, fun group of intelligent people who truly care for our patients and want to provide excellent dental care.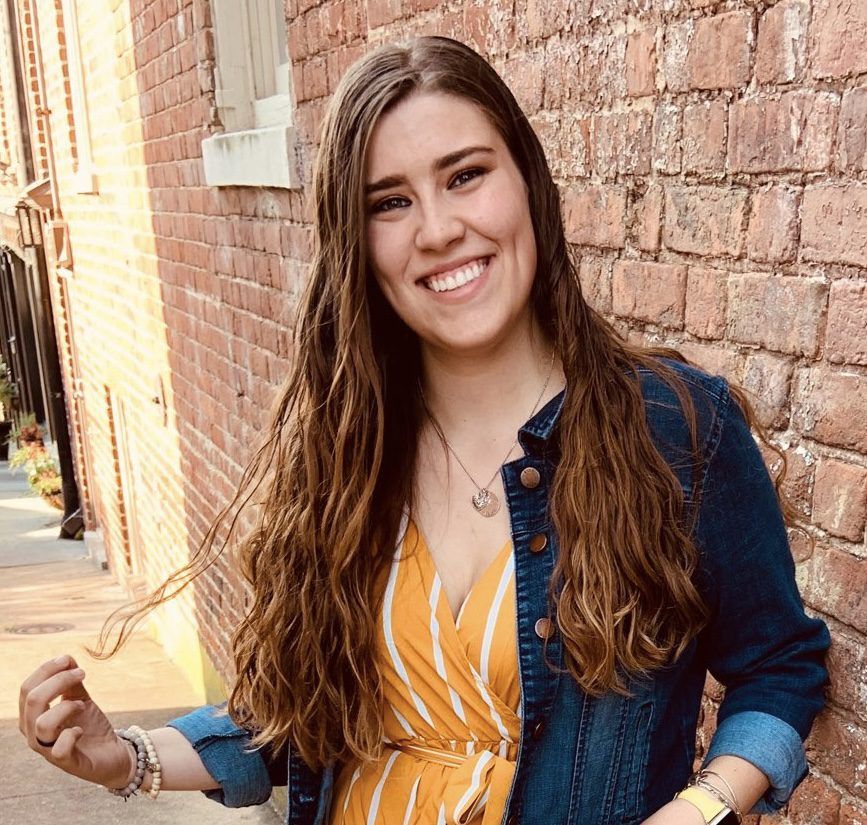 Emory – Assistant Team Leader
I grew up in Matoaca Virginia. I attended Chesterfield County Technical Center for their Dental Occupations course. Then, I received my Associates of Science Degree from Richard Bland College of William & Mary. I am newly married since June of 2022. I have two cats named Clover and Colada who are my fur children. I am also a huge music fan! Growing up my dad was in a rock band and now I sing in a band with him and my fiancé during my free time.  My favorite part about my job is connecting with patients and making sure they are receiving the best care they can!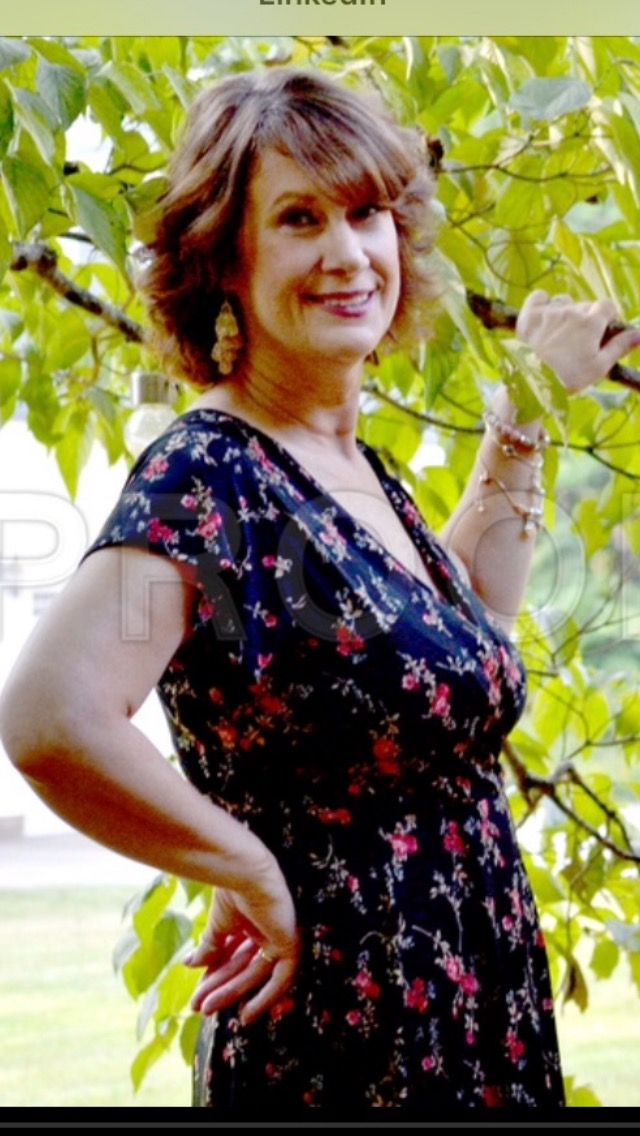 Christine – Dental Hygienist
Originally from Illinois and moved to Powhatan Virginia  about 20 years ago.  A graduate of Wm. Rainey Harper College and have been practicing dental hygiene for twenty-five years. Over the years I've enjoyed developing relationships with my patients and helping them achieve good oral health and well being.  My husband and I keep busy raising two boys that play a lot of baseball.  I have been working in this office for over a year now, and I must say I enjoy working with our friendly and professional staff.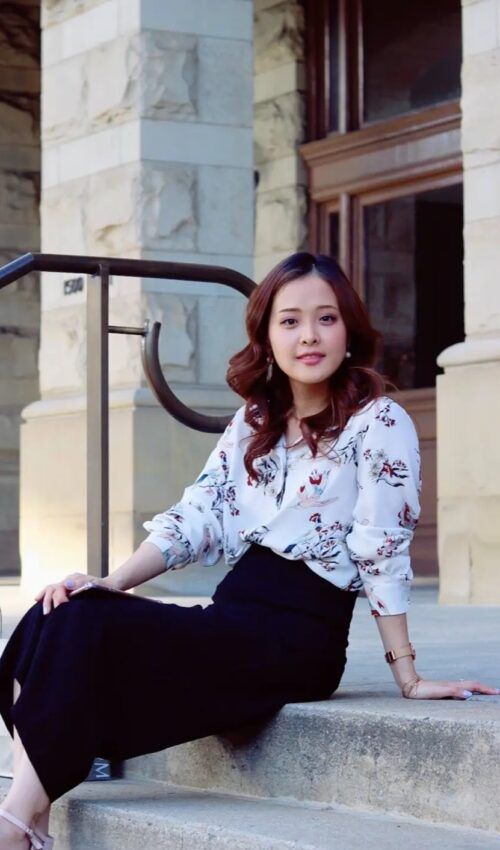 Jenny​ – Dental Hygienist
Jenny grew up in Richmond area. She received her B.S. in Chemistry from VCU. She began her dental career as a dental receptionist in Northern Virginia where she quickly became passionate about dentistry. She attended VCU Hygiene Program and earned B.S. in Dental Hygiene in 2017. She loves providing the best oral health care to her patients as well as sharing her knowledge to help patients maintain optimal oral health. During her free time, she enjoys cooking and spending time with her her dog, Brownie. She also enjoys outdoor activities with her husband, family, and friends.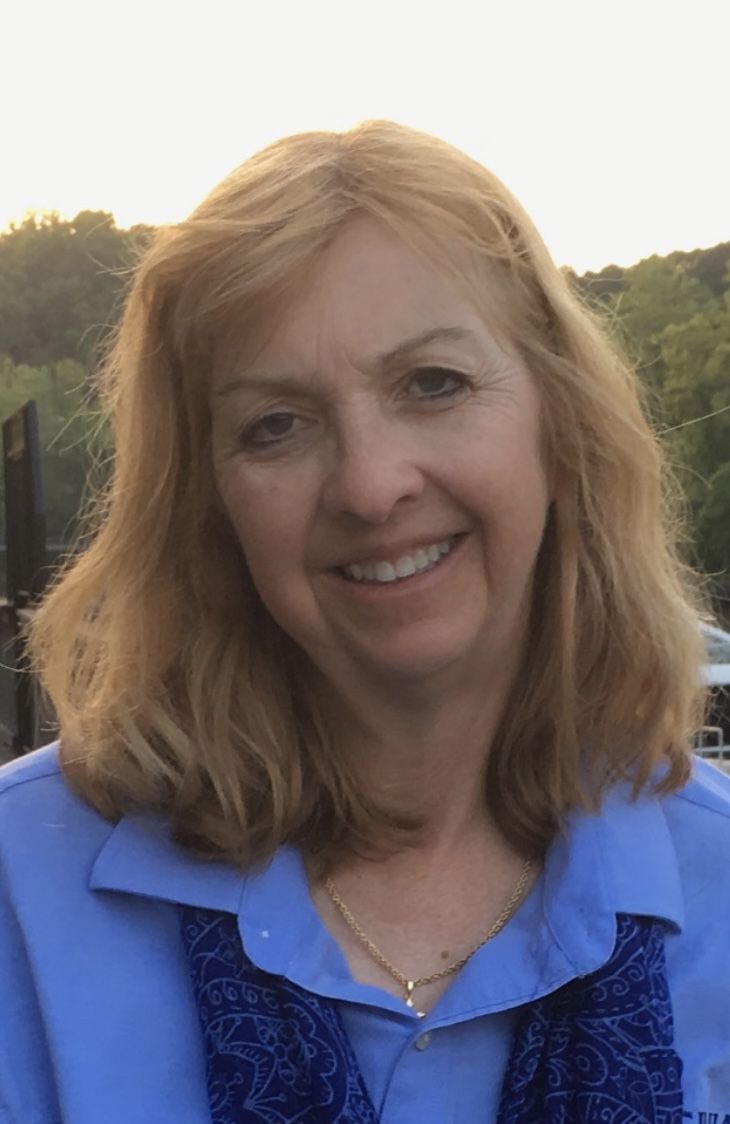 Shari-Dental Hygienist
My hometown is Hampton , Virginia and I am married with 2 adult children.
I graduated with a BS in Dental Hygiene 1982 from Old Dominion University and worked as a dental hygienist until I attended Dental school at Medical College of Virginia / VCU from 1986 -1990. I practiced as a general dentist until 2020 in Richmond Virginia and left practice to care for elderly parents. Have joined Dr. Randazzo's practice as a dental hygienist, full circle and I am so excited to be working with such a great team again! I love gardening and traveling.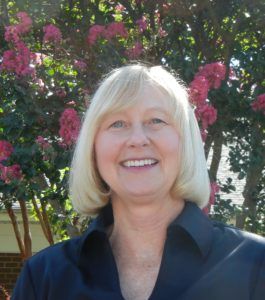 Valerie – Dental Hygienist
I came to Richmond in 1983 after earning my Bachelor of Science in Dental Hygiene from LSU.  With my experience I take tremendous pride in helping my patients achieve excellent dental health while making my patients feel comfortable and at ease with my gentle touch. I enjoy working at in this office because it is a friendly atmosphere where quality care is provided.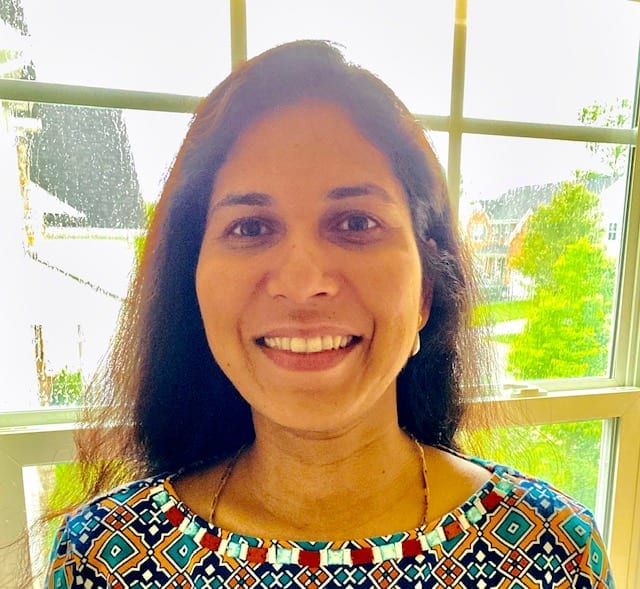 Nikki – Dental Hygienist
I migrated to Richmond in 1998 with my family. I pursued my bachelor's degree in VCU with major in Biology followed by post baccalaureate degree in Dental Hygiene from Boston. I had a childhood dream of having my professional career in the field of dentistry. The favorite part of my job is the opportunity to make personal connection with patients and their families. I started working for Dr. Randazzo as a temp 8 years back and I really liked the quality care provided by this team. She liked the passion and focused service I provided to the patients along with educating them to maintain a healthy dental practice in their day to day life. Outside work I love to spend with my family.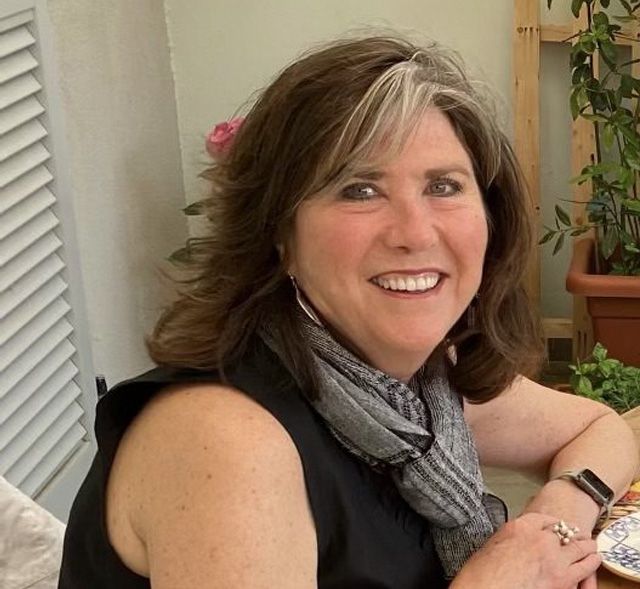 Cindy – Dental Hygienist
Cindy is originally from Long Island New York and headed down to attend College at Old Dominion University in Norfolk. She graduated with a Bachelor's Degree in Dental Hygiene and has 30 years of clinical experience. Cindy and her husband moved to Midlothian in 1992 where she has balanced career and family while raising three children. She prides herself on cultivating patient loyalty, which sometimes extends to three generations of family members. Her personal interests include food, entertaining, travel and church activities. Cindy's passion for dental hygiene has led her daughter-in-law to also become a dental hygienist.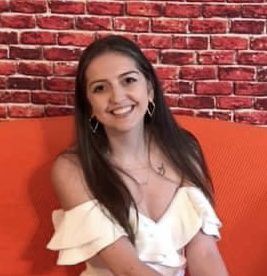 Kayla – Administrative Assistant
Born and raised in Matoaca VA. I love baking, watching tv, and going to the beach. I have 3 dogs and 2 cats that I love very much. Newly married and expecting my first child in August 2022. Studied health science at John Tyler Community College and will graduate with my associates degree in June. I have worked in the dental field for 4 years and have grown a passion for the field. I enjoying working at Randazzo Dentistry because it is a fun environment and the whole office is like one big happy family. I am excited to be joining the team!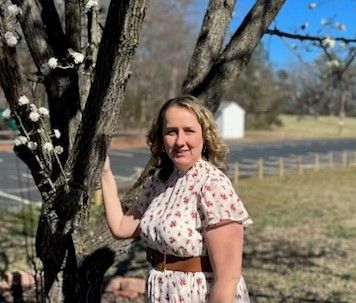 Monica – Dental Assistant
I am from Chesterfield, VA. I attended Chesterfield Technical Center for the dental occupation program . I have been married since 2001. I have 3 children and a dog named Princess. I have over 22 years of dental assisting experience. On my free time I enjoy spending time with family and working out at the gym. I am very excited about working with this great team and providing excellent dental care to our patients.
Tiffany – Dental Assistant
I grew up in Richmond, Va. I received my Associate of Applied Science Degree in dental assisting at ECPI University. I have been married to my husband, David, since 1998. My husband and I are busy raising our three boys and our two fur babies. I have enjoyed watching my children's sports practices and games from Soccer and football, and now, my youngest made the track team. In my free time, I enjoy spending time with family and friends.. I especially love going to the Beach and enjoying the adrenaline of local amusement parks. Thank you, Dr. Randazzo and the ENTIRE dental team, for making me feel at home.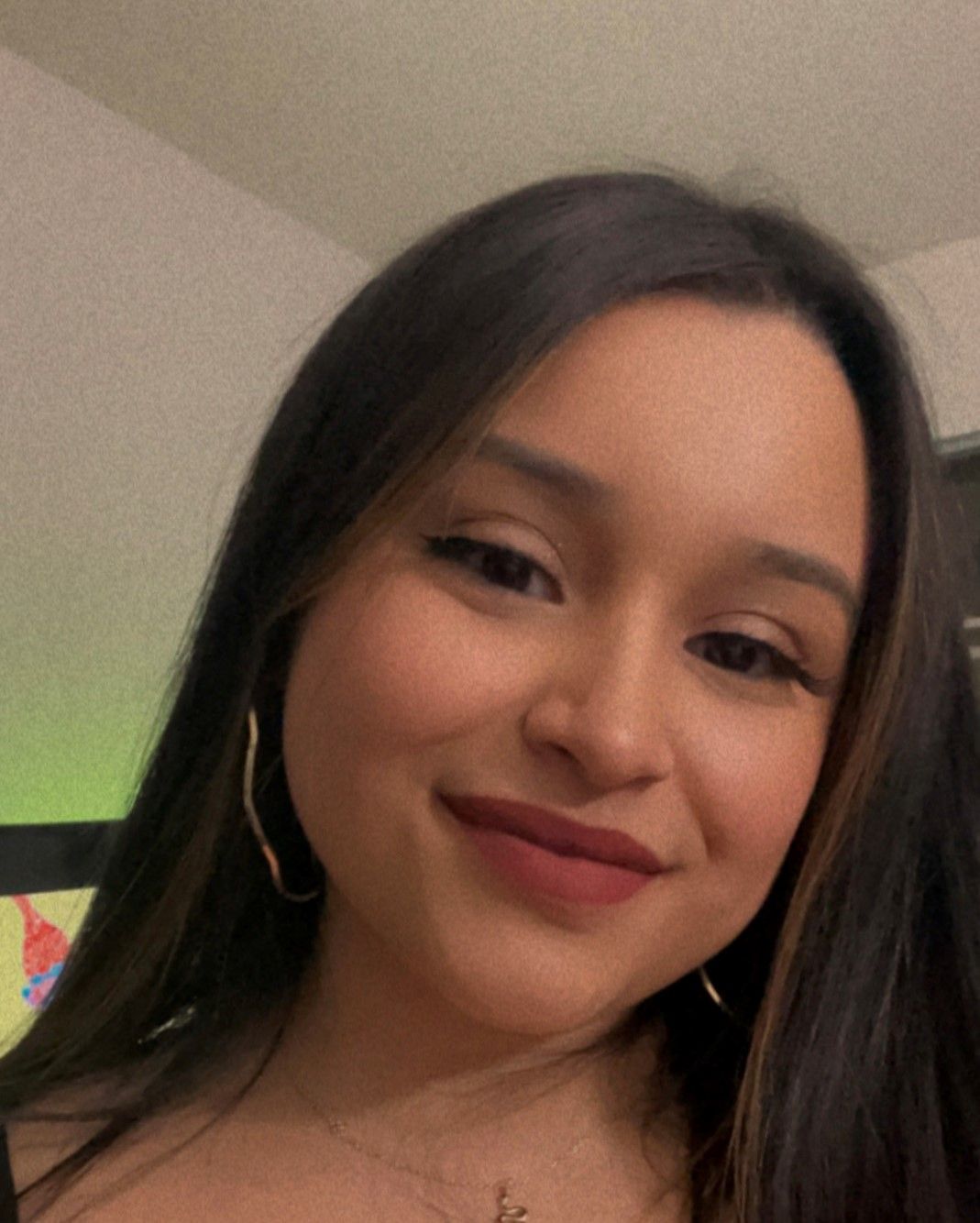 Ashley – Does a little bit of Everything!
I was born in Los Angeles, California but raised here in Richmond, VA. Graduated from Meadowbrook High School in 2016 and have been in the dental field as a receptionist for the past 4 years. Just recently started going back to school at Brightpoint community college aka John Tyler for my pre-reqs. I love listening to music, going to the gym and spending time with my beautiful daughter. I want to thank Dr. Randazzo for making me part of an amazing dental team and I'm excited to learn so many great things.