VIP patients that visit us in the fourth quarter of 2023 will be entered to win one of these 4 Teeth Whitening Gift Baskets!
You can be a VIP by: completing recommended treatment, arriving on time for appointments, keeping your account up to date, sending your family and friends to us, liking us or leaving us a review on Facebook or Google, it's Easy!
Stop by or call (804) 897-2900 for details!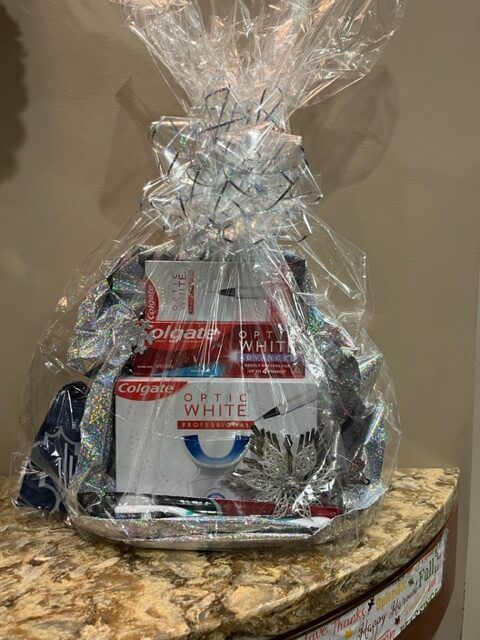 Randazzo Dentistry is a premier dental facility located in Midlothian, VA.
We promise our dedicated family of patients that they can count on our friendly, knowledgeable, and compassionate team to deliver high quality dental care with comfort and clarity in a light-hearted atmosphere. We endeavor to inspire happiness, encourage well-being, and build lasting relationships with our patients, who ultimately become ambassadors for our practice. In addition to personalized care we also offer:
VETERAN and LOCALLY OWNED and operated
Early morning and evening appointments
24 Hour access to Dr. Randazzo by email
A practice where everyone knows your name
No Dental Insurance? Ask about our in office dental plan!
And much more!
Visit us in our beautiful spa like facility to experience a dental office so relaxing you will not want to leave.