In honor of our 10 YEAR ANNIVERSARY 10 lucky VIP patients who visit us in the third quarter will win this fabulous holiday giveaway!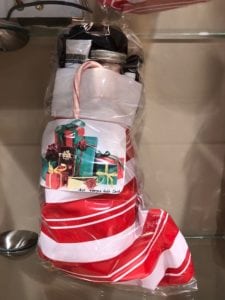 Stop by or call (804) 897-2900 for details!
Join us in supporting Home Again this quarter! This great organization helps homeless families and individuals secure and maintain a home.  We are collecting items such as new pillows, twin bed sheets and blankets, powdered laundry soap, dish detergent, paper towels, toilet paper, cleaning supplies, etc. through September 30, 2018. The complete list of what they are looking for is on their website under "donate".  Please bring a donation at your next visit or stop by anytime and say Hi.
Thank You!
Find out more information about Home Again, visit them at www.homeagainrichmond.org

Randazzo Dentistry is a premier dental facility located in Midlothian, VA.
We promise our dedicated family of patients that they can count on our friendly, knowledgeable, and compassionate team to deliver high quality dental care with comfort and clarity in a light-hearted atmosphere. We endeavor to inspire happiness, encourage well-being, and build lasting relationships with our patients, who ultimately become ambassadors for our practice. In addition to personalized care we also offer:
Early morning and evening appointments
24 Hour access to Dr. Randazzo by email
A practice where everyone knows your name
No Dental Insurance? Ask about our in office dental plan!
And much more!
Visit us in our beautiful spa like facility to experience a dental office so relaxing you will not want to leave.


Office Hours:
Monday: 8:00am – 6:30pm
Tuesday: 7:30am – 6:00pm
Wednesday: 7:30am – 5:00pm
Thursday: 8:00am – 5:00pm
Friday: By appointment only